Let's Talk: Terracotta Pots
By Plant Daddies of Atlanta
Terracotta pots are a unique way to display your plants and we feel they are so underrated! They provide many benefits, come in a lot of varieties, shapes and sizes, but they are also usually cheaper than traditional ceramic pots! Let's dive into more tips for terracotta and take a look at how well they work to style your plants.
Terracotta pots are perfect for any succulent lover. They are naturally porous which allows for air and water to move through them, which in turn, prevents root rot. If you also have any plants that prefer drier soil such as pothos, sago palms, spider, snake plants; these will be the perfect pot for you!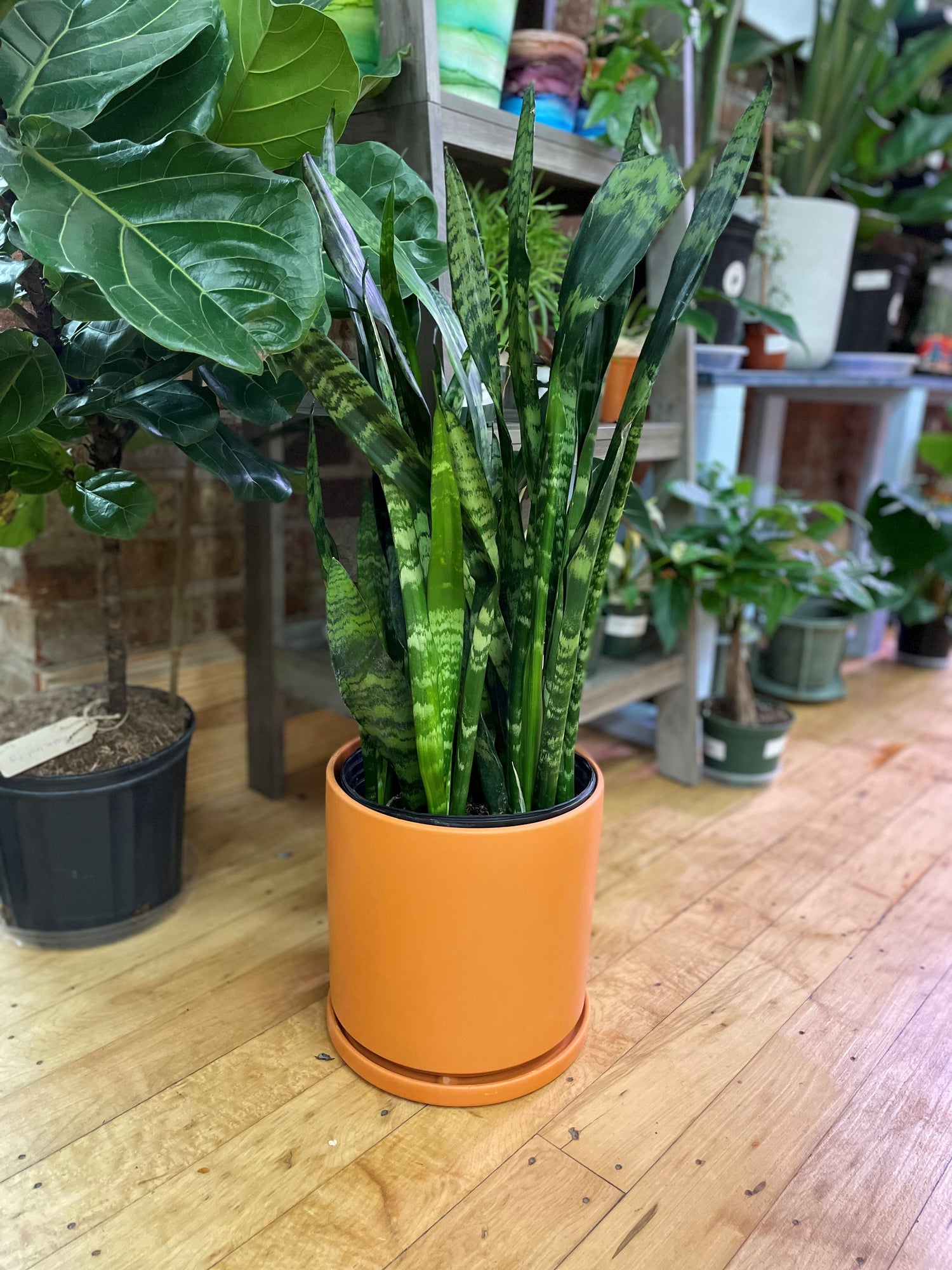 Most, if not all terracotta pots will have drainage in the bottom which helps release any excess water that may be left after watering. While they do also suck the excess water out, it is important to have proper drainage to prevent root rot.
Terracotta can liven up any space and they are usually inexpensive! You can pair just about any plant with a terracotta pot and make a huge statement. We love taking oversize pots and placing plants such as sansevieria and creating a focal point in the room. They also come in different shapes and multiple sizes so you are sure to find one that will fit your space.

There are a few cons to terracotta; first, if you do place a thirsty plant in terracotta, you will find yourself watering more frequently than if the plant was in a ceramic pot. Secondly, they do tend to break or crack easily in cold weather or when handling them. Lastly, also usually require some type of saucer underneath since they are porous, they can seep out water onto surfaces.
In the end, terracotta pots are very underrated and can liven up any space. They offer so much more than functionality; they are incredibly versatile and ensure your plants thrive and grow to their maximum potential. 🌱
Example product title
Regular price

Sale price

$19.99