Triangular Hypertufa Vessel
Regular price

Sale price

$10.00
This 3.7-inch triangular hypertufa planter will make the perfect home for your plant baby!
Perfect for succulents/cacti! Please note: for plants in 2-6" pots, we recommend a bigger vessel as the root ball would not fit in here.

Hypertufa is an ancient, natural material that is made with concrete, peat moss and vermiculite. This combination makes for a truly magical mix. Overwatering is controlled by absorbing the excess water. Underwatering is aided by releasing stored water in the soil. It is a fool-proof medium. Over time, the hypertufa ages gracefully, collecting a patina of mosses and lichens.
WINTER SHIPPING INFORMATION

During winter months, we recommend adding a heat pack on ALL SHIPPING ORDERS. In addition, please consider upgrading to Priority Shipping to minimize potential delays and cold damage. 

Note that Plant Daddies ATL is not responsible for any shipping delays or cold damage. Read about our shipping policies.
Hurry, only 4 items left in stock!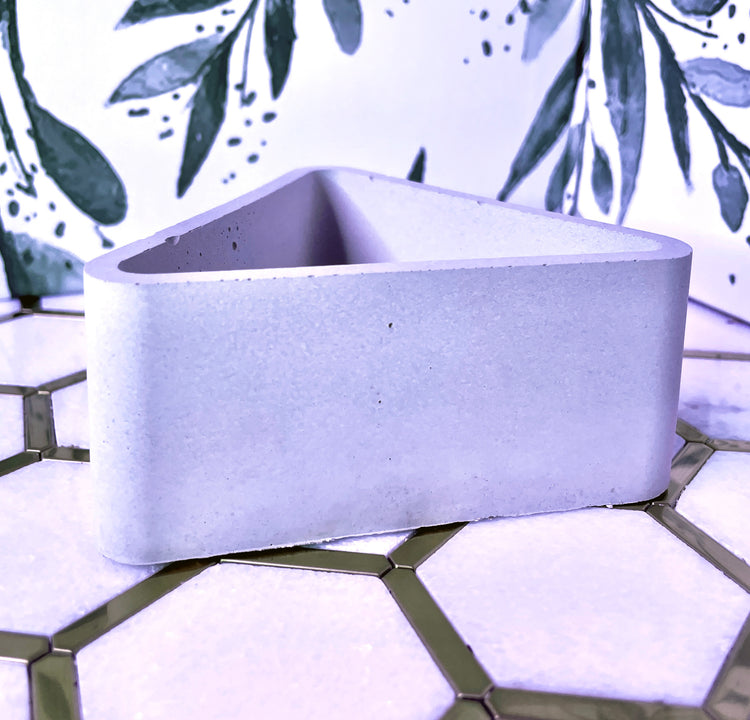 Each bundle of joy will be shipped with parenting instructions to help you grow them.