Terra-Cotta Vasums
Regular price

Sale price

$11.00
Meet our Exclusive Terra-Cotta Collection — featuring handmade natural clay terra-cotta vasums with an all-new tray-less shape and featuring a white-washed Momma Pots mark. All pots have drainage holes and are suitable for indoor and outdoor use. 
Each pot is handmade from start to finish. This means each item will vary slightly from the other.
DIMENSIONS:
4.5" Pot: 4.5"x 4" Depth: 4"
6.25" Pot: 6.25" x 6" Depth: 6
8.25" Pot: 8.25" x 8" Depth: 8"
10.25" Pot: 10.5" x 10" Depth: 10
WINTER SHIPPING INFORMATION

During winter months, we recommend adding a heat pack on ALL SHIPPING ORDERS. In addition, please consider upgrading to Priority Shipping to minimize potential delays and cold damage. 

Note that Plant Daddies ATL is not responsible for any shipping delays or cold damage. Read about our shipping policies.
Hurry, only 1 item left in stock!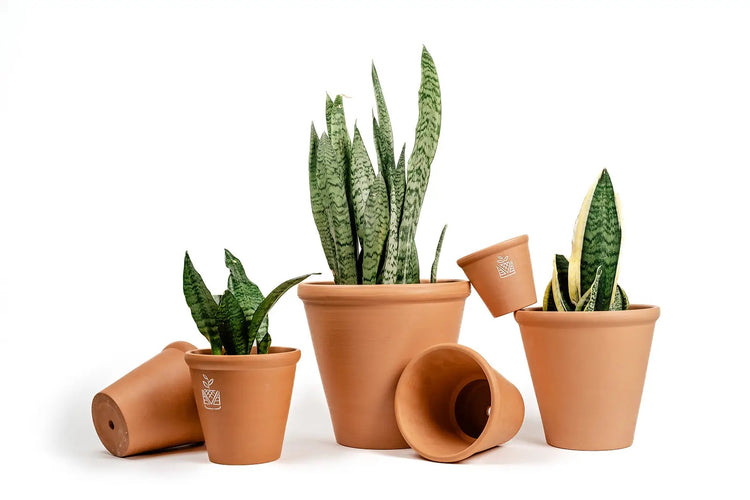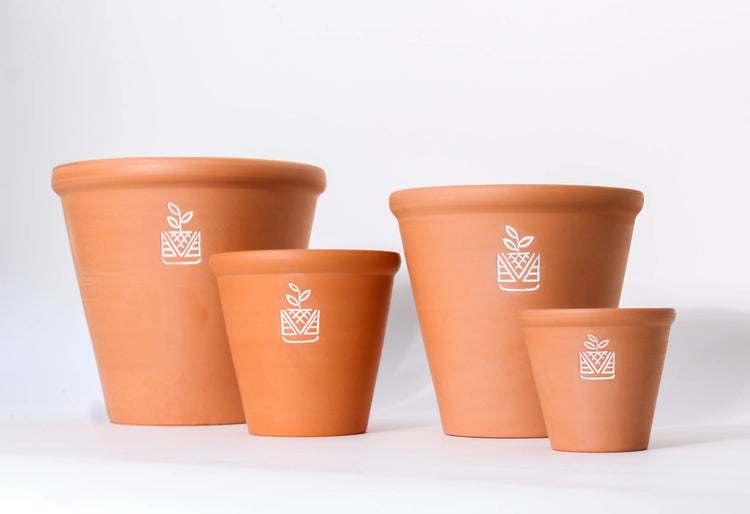 Each bundle of joy will be shipped with parenting instructions to help you grow them.