Schefflera Arboricola
Regular price

Sale price

$10.00
Schefflera is a large genus of tropical plants that includes two species that make wonderful tropical houseplants. The larger Schefflera actinophylla (sometimes called the umbrella plant or umbrella tree) features long, shiny, oval green leaves that droop gracefully from a central stalk, resembling an umbrella. A mature Schefflera might have 12 to 16 leaflets from a single stalk, while an immature Schefflera is more likely to have four to six. Schefflera arboricola (sometimes called dwarf Schefflera) features smaller, glossy leaves, sometimes with creamy variegation. Other than the smaller size, it looks very similar to its taller cousin.
*Exact plant will vary from picture*
WINTER SHIPPING INFORMATION

During winter months, we recommend adding a heat pack on ALL SHIPPING ORDERS. In addition, please consider upgrading to Priority Shipping to minimize potential delays and cold damage. 

Note that Plant Daddies ATL is not responsible for any shipping delays or cold damage. Read about our shipping policies.
Hurry, only 1 item left in stock!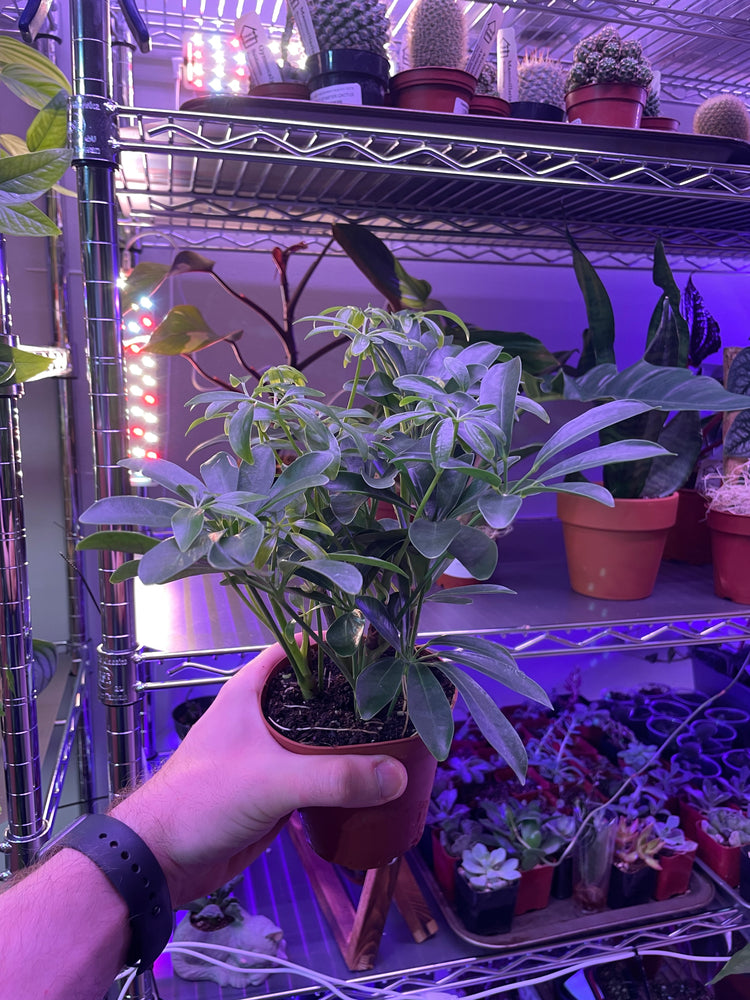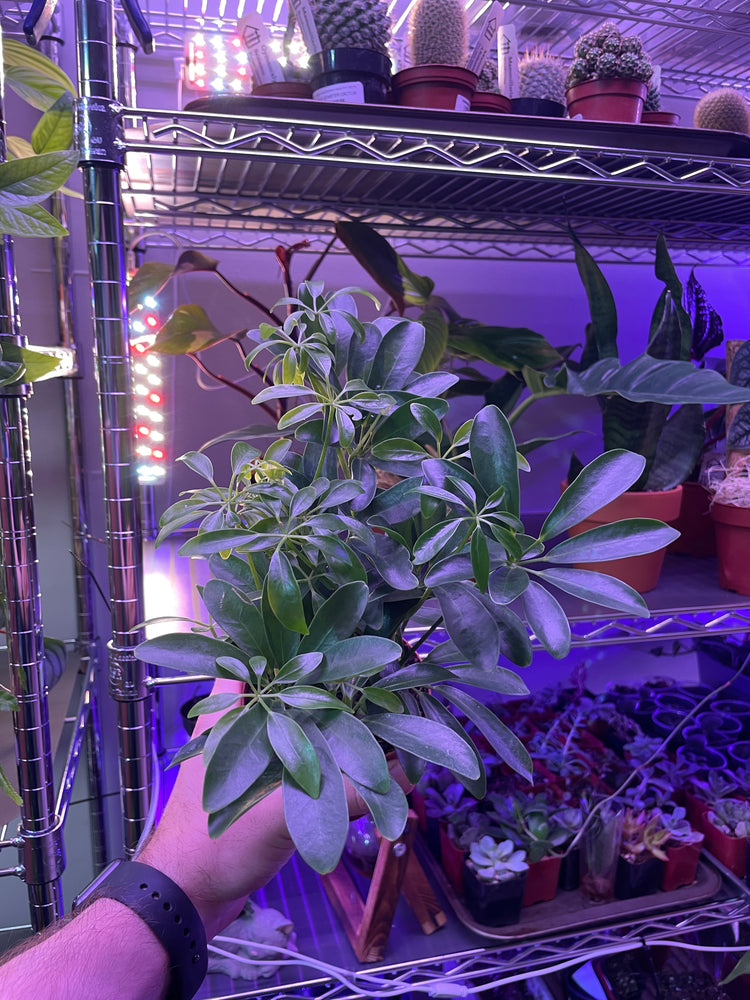 Each bundle of joy will be shipped with parenting instructions to help you grow them.