Liqui-Dirt Plant Food
Regular price

Sale price

$34.95
We have found and used the best house plant fertilizer on the market. We are proud to be able to carry it on our site and in our store!
Our Single 8oz Bottle: $34.95 Over a 50 Month supply for only $0.005 cents per application for Houseplants, Flowers, Shrubs, and Lawns.

Leca, Hydroponics, Cactus, Succulents, Tropicals, Fruits, Vegetables, Herbs, Trees, Shrubs, Grass, Rare plants. Air plants, Indoor plants, Outdoor Plants.
That's over a 1 to 5 years

 

supply in just a single bottle.
Very low cost per month.
Naturally Organic for all plants, and pet safe.
Naturally Organic Vegetable crops and Food Grade manufacturing.
Feeds a vegetable garden of 100sft for a full growing season.
(Makes 50 gallons)
Concentration of the mix is all you change for different plants
Liqui-Dirt is a complete system of nutrition for your plants it is far more beneficial than any fertilizer. We are totally natural and complete, from vitamins to minerals combine with all the beneficial ecosystem components to sustain and benefit your plants, from root to leaf. Liqui-Dirt is all you need for any and all plants.
WINTER SHIPPING INFORMATION

During winter months, we recommend adding a heat pack on ALL SHIPPING ORDERS. In addition, please consider upgrading to Priority Shipping to minimize potential delays and cold damage. 

Note that Plant Daddies ATL is not responsible for any shipping delays or cold damage. Read about our shipping policies.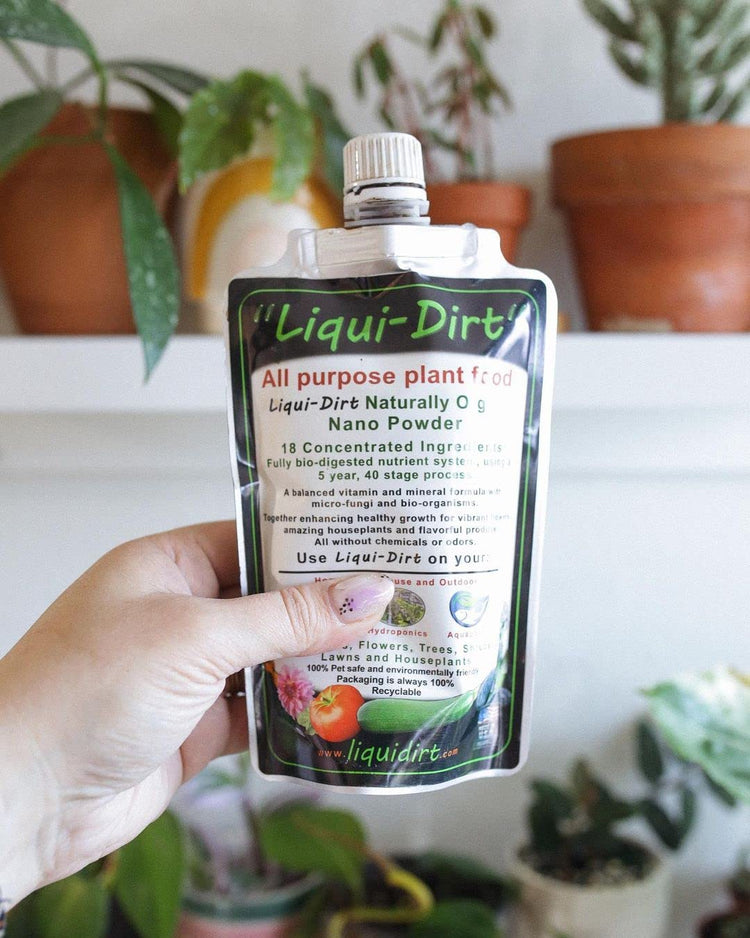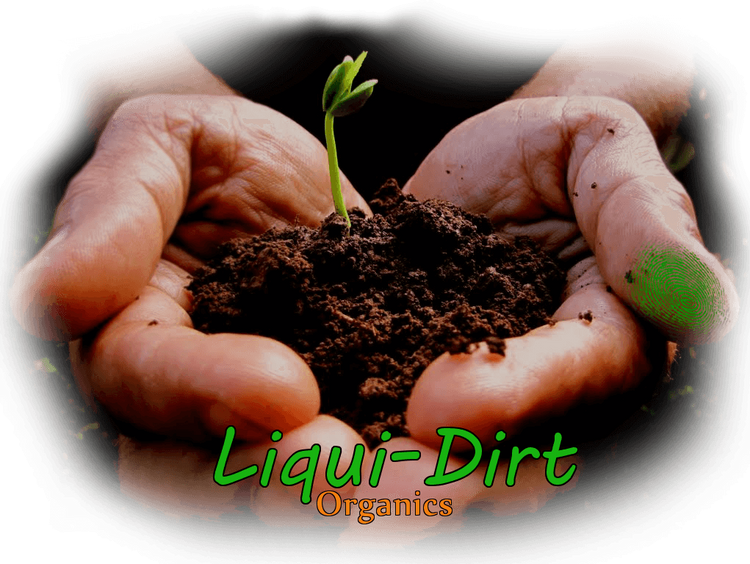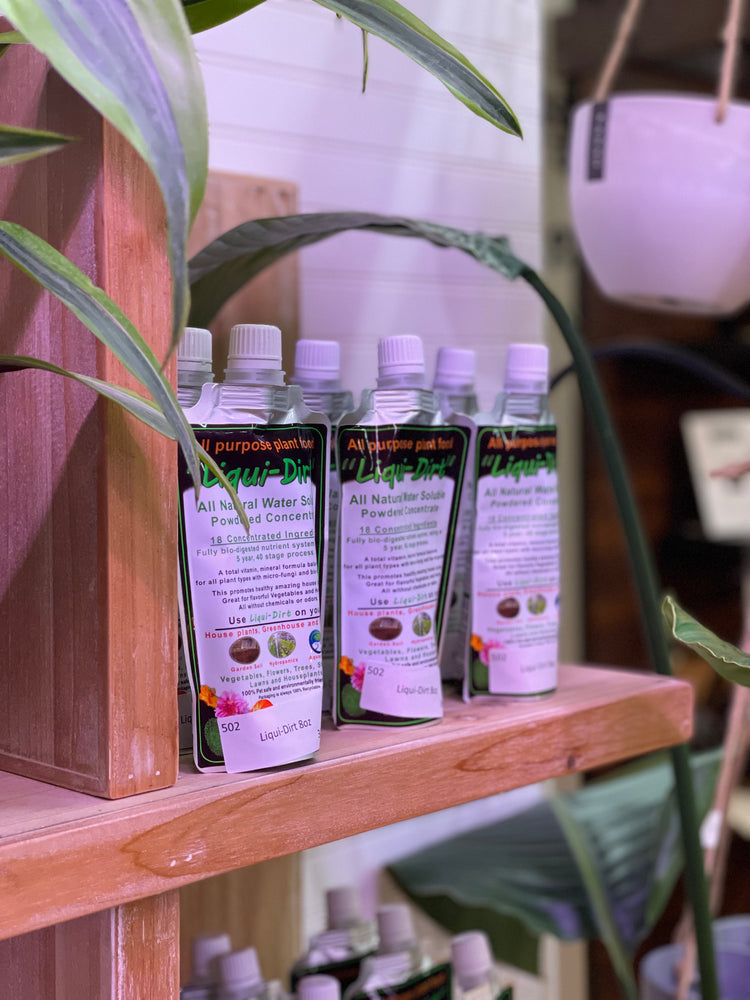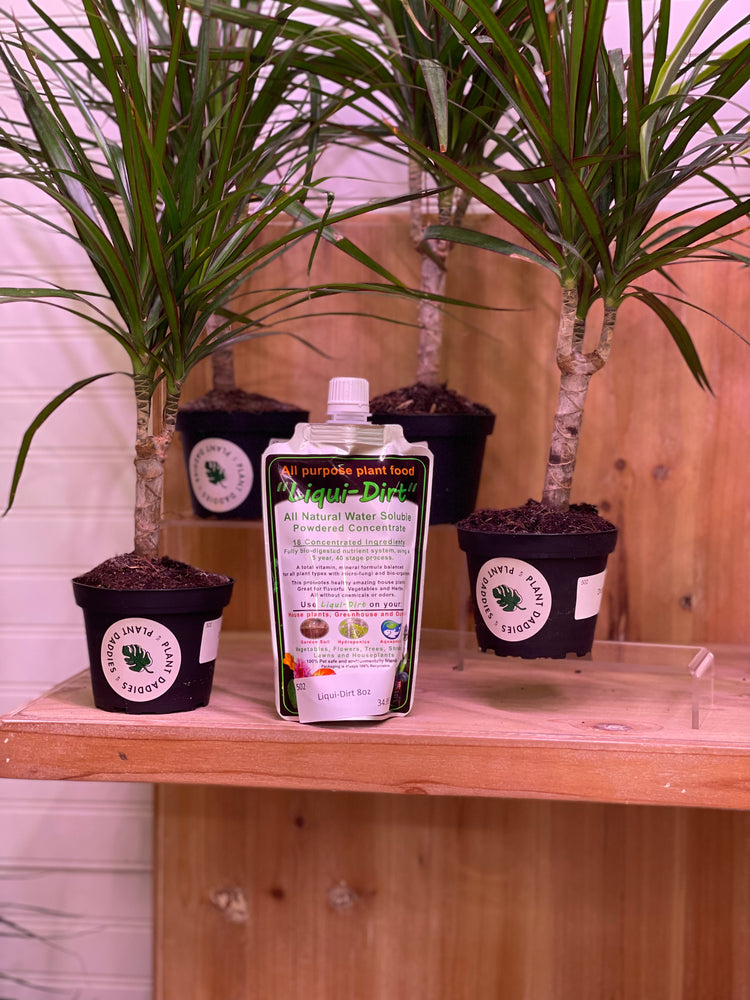 Each bundle of joy will be shipped with parenting instructions to help you grow them.