Holiday Cactus
Regular price

Sale price

$12.00
* Botanical Name: Schlumbergera truncata * Common Names: Zygocactus, Christmas Cactus * Description: Zygocactus also known as Thanksgiving cactus, holiday cactus, or crab cactus. The crab name refers to the leaf-shaped stem segments that have curved, pointed teeth or claws along the edges. The Easter cactus (Schlumbergera buckleyi) has rounded edges on its leaf segments.
*We cannot guarantee specific color. We order based on color, however may not be exact.
WINTER SHIPPING INFORMATION

During winter months, we recommend adding a heat pack on ALL SHIPPING ORDERS. In addition, please consider upgrading to Priority Shipping to minimize potential delays and cold damage. 

Note that Plant Daddies ATL is not responsible for any shipping delays or cold damage. Read about our shipping policies.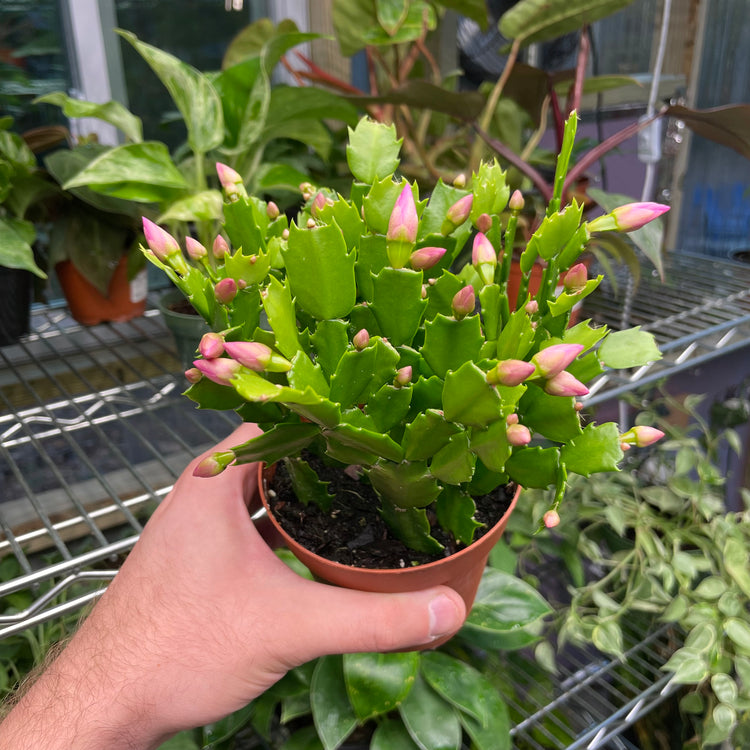 Each bundle of joy will be shipped with parenting instructions to help you grow them.