EZ Ponix Hydroponic Kit 1 quart
Regular price

Sale price

$22.00
Introducing the 1qt EZ PONIC Hydroponic Kit - the ultimate solution for hassle-free indoor gardening! Whether you're a seasoned plant enthusiast or a complete beginner, this hydroponic kit is designed to make growing your favorite plants a breeze.
With its compact size and user-friendly design, this kit is perfect for any home or apartment. Say goodbye to messy soil and hello to a clean and efficient gardening experience. The EZ PONIC system utilizes a nutrient-rich water solution to nourish your plants directly, eliminating the need for traditional soil.
Setting up your hydroponic garden has never been easier. The 1qt EZ PONIC Hydroponic Kit comes complete with everything you need to get started, including a durable and reusable container, an air pump for optimal oxygenation, and a water-level indicator to ensure that your plants are always receiving the perfect amount of moisture.
Growing plants with the EZ PONIC system is a breeze. Simply fill the container with the provided nutrient solution, place your plants in the designated slots, and let the hydroponic magic happen. The continuous flow of oxygenated water ensures that your plants receive all the necessary nutrients they need to thrive.
Not only does the EZ PONIC system promote healthy plant growth, but it also saves you time and effort. With no soil to maintain, there's no need to worry about weeding or pests. Plus, the compact size of this kit allows you to grow a variety of plants even in limited spaces.
From fresh herbs and leafy greens to vibrant flowers, the possibilities are endless with the 1qt EZ PONIC Hydroponic Kit. Experience the joy of watching your plants flourish, knowing that you are providing them with the perfect growing conditions.
Invest in this innovative hydroponic kit today and discover the convenience and beauty of indoor gardening. Whether you're a busy professional or a passionate plant lover, the 1qt EZ PONIC Hydroponic Kit is sure to exceed your expectations. Don't miss out on this opportunity to bring nature indoors – order your kit now and start growing plants the easy way!
WINTER SHIPPING INFORMATION

During winter months, we recommend adding a heat pack on ALL SHIPPING ORDERS. In addition, please consider upgrading to Priority Shipping to minimize potential delays and cold damage. 

Note that Plant Daddies ATL is not responsible for any shipping delays or cold damage. Read about our shipping policies.
Hurry, only 20 items left in stock!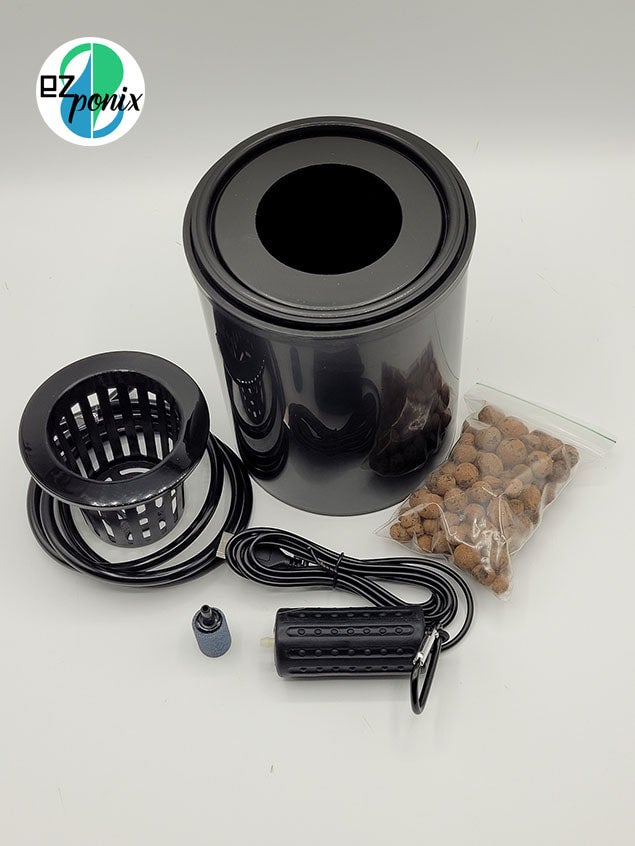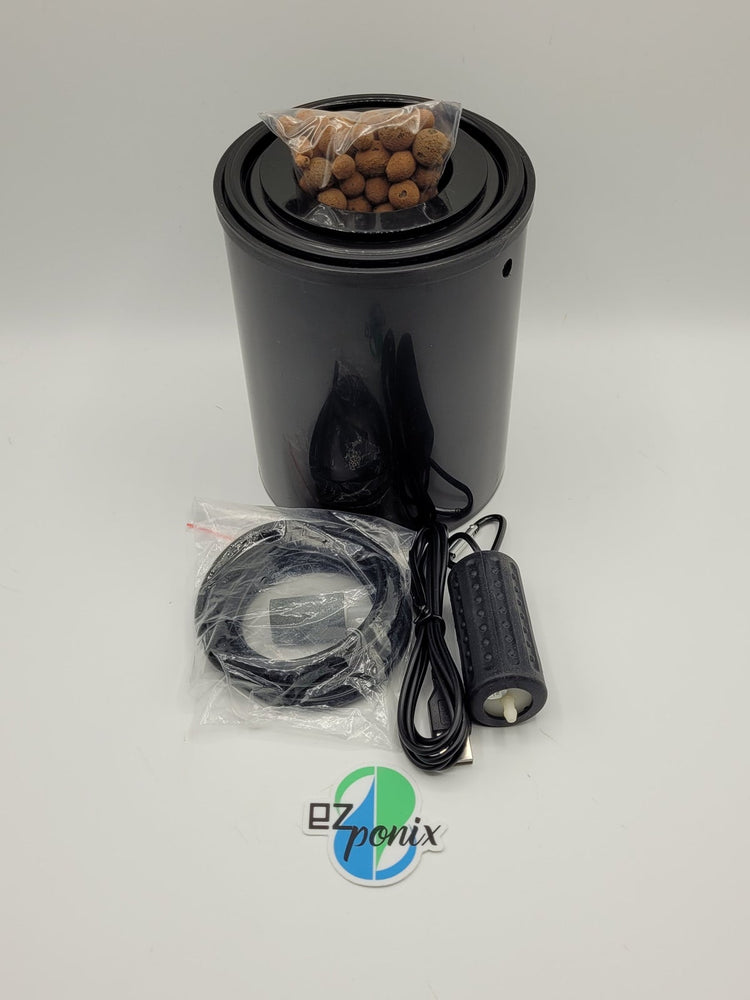 Each bundle of joy will be shipped with parenting instructions to help you grow them.