Alcohol Ink Planter: Monstera 6"
Regular price

Sale price

$40.00
The pot itself is a terra cotta pot that has been primed with a waterproof barrier to keep moisture and water from affecting the hand-painted design. Each pot is then painted on with alcohol inks. Each color palette and design is unique to only that pot, truly making it one of a kind. When the ink has dried, the pot gets a few layers of waterproof varnish to ensure longevity of the pot. When you order, you can choose from a range of best-selling colorways in both small and large sizes. All will be accented with gold metallic ink. Tropical Color-ways: Lagoon Monstera Plumeria Paradise Tropical Sunset (Previously known as Summer Sunset) Sizes: 4 inch- 4.5 inches tall and 4 inches wide 6 inch- 5.5 inches tall and 6 inches wide
WINTER SHIPPING INFORMATION

During winter months, we recommend adding a heat pack on ALL SHIPPING ORDERS. In addition, please consider upgrading to Priority Shipping to minimize potential delays and cold damage. 

Note that Plant Daddies ATL is not responsible for any shipping delays or cold damage. Read about our shipping policies.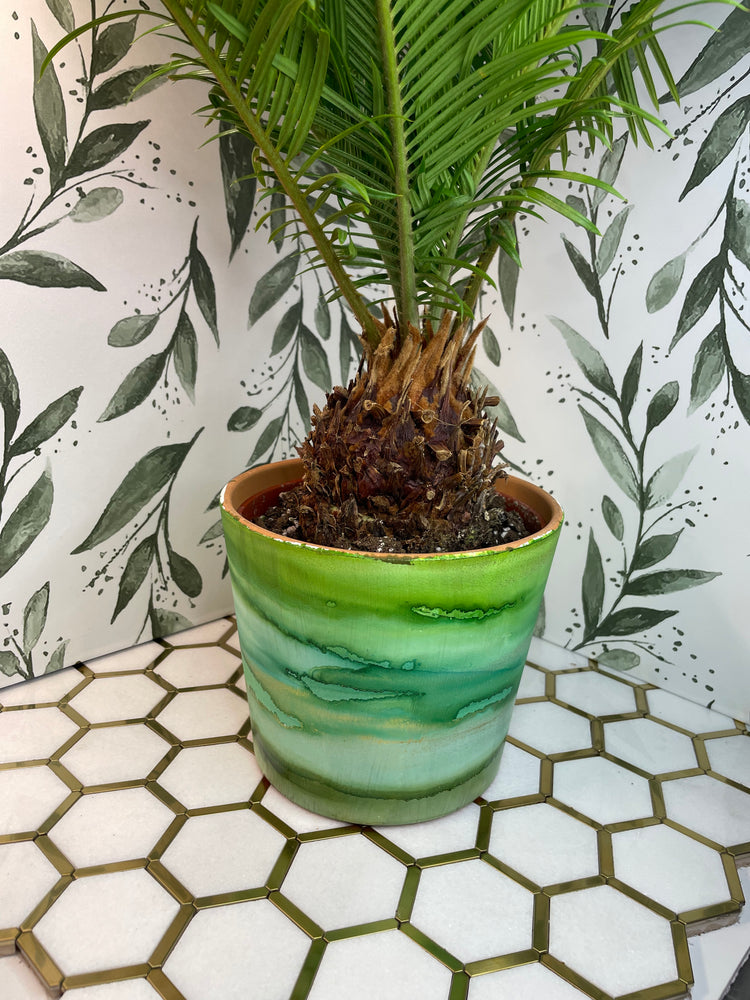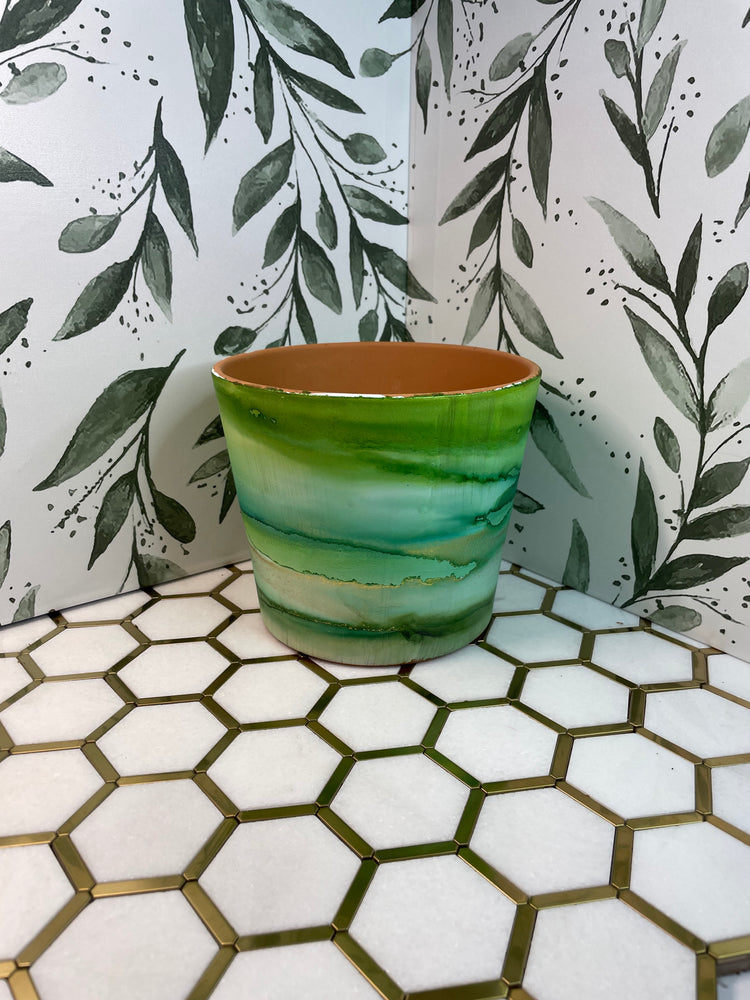 Each bundle of joy will be shipped with parenting instructions to help you grow them.